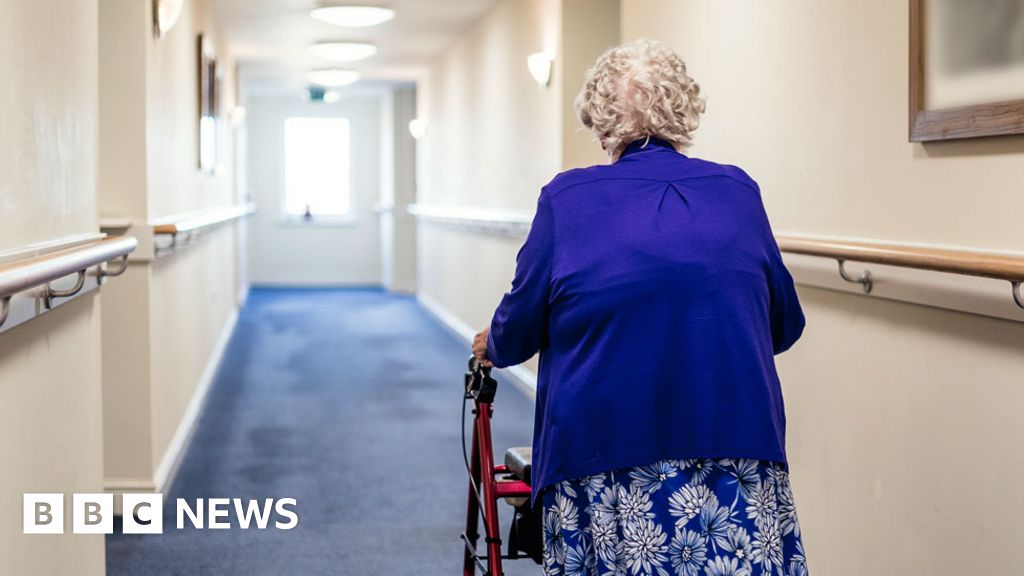 A third of all coronavirus deaths in England and Wales are now happening in care homes, figures show.
Office for National Statistics data showed there were 2,000 coronavirus care home deaths in the week ending 17 April, double the previous week.
It brings the total number of deaths in care homes linked to the virus since the start of the pandemic to 3,096.
Projections for the following week – up to last Friday – suggested the numbers have since continued to rise.
In comparison, coronavirus deaths in hospital, which passed 20,000 at the weekend, have started falling after peaking on 8 April.
Another 630 deaths in care homes in Northern Ireland and Scotland have been linked with coronavirus up until mid April.
Nearly half of coronavirus deaths in those countries are now in care homes.
Mike Padgham, of the Independent Care Group, which represents care homes, said they were now the "true front line" in the fight against coronavirus.
He said: "It is taking a terrible toll. These are our loved ones – mothers, fathers, brothers, sisters, aunts, uncles and friends who have been taken from us early."
A key criticism of the government's approach has been the lack protective equipment for staff and testing for staff and residents.
It was only in the middle of April that the government said all residents showing symptoms could be tested, while the Army is now helping to distribute protective kit.
But Downing Street insisted it had acted to prevent the spread of coronavirus within care homes in the early stages of the pandemic, including guidance issued banning visitors.
The prime minister's official spokesman said: "We want to do all we can to support those living and working in care homes at what we accept is an enormously difficult time."
It came as: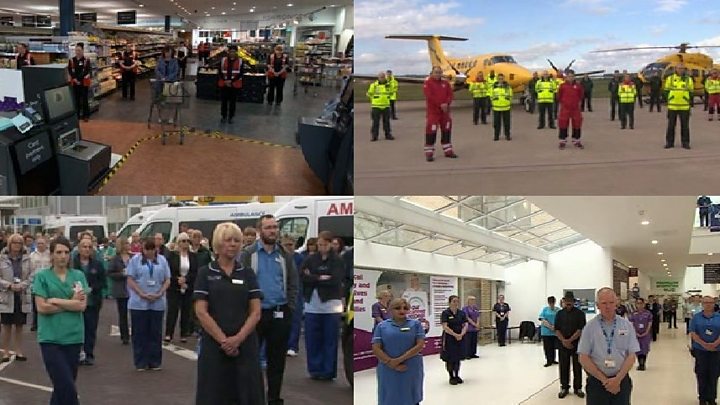 Why official virus care home deaths may be an underestimate
The daily updates provided by the government do not include care home deaths.
The ONS has been able to track these by looking at deaths certificates – but that means the data lags behind the hospital deaths provided by the government.
These figures are released weekly and include people who have died who are suspected to have had the virus, not just those who have tested positive.
They also compare the overall number of people who have died with the average number of deaths at that time of year.
Up until 10 April just over 1,000 coronavirus-related deaths had been recorded in care homes so far.
A week later this had increased by another 2,000 to hit 3,096 in England and Wales.
Data provided by the Care Quality Commission, which receives reports from care homes in England, suggest the following week, up until last Friday, saw an even bigger rise.
Similar trends are being seen in Northern Ireland and Scotland.
But even these figures may be an underestimate.
The overall number of people dying in care homes is now three times higher than it was before the pandemic started.
Fewer than half of these extra deaths are being attributed to coronavirus.
Labour's shadow social care minister, Liz Kendall, said it was clear that the virus was having a "devastating impact" on care homes.
"Urgent action is needed to get a grip of this problem."
What does this mean for excess deaths?
Official figures show the total number of people dying in the UK from all causes in hospitals and the community is double what we would expect for this time of year.
Government advisers say this is important to track as it reveals the indirect impact of the pandemic, from factors such as people missing out on care and dying from other conditions, as well as coronavirus deaths.
In the week to 17 April the total number of deaths in England and Wales topped 22,000 – the highest since records began in 1993.
Once you include Northern Ireland and Scotland the figures are nearly 25,000.
But BBC head of statistics Robert Cuffe said even this does not provide the full picture.
He said: "Those weekly figures do not tell us how many years of life have been lost – some people who die during the epidemic would have lived for many years, and some might have died within the next few months.
"To understand that picture, we'll have to wait to see what happens to all deaths in 2020, but that analysis is some time away."
---
How have you been affected by the issues relating to coronavirus? Share your experiences by emailing haveyoursay@bbc.co.uk.
Please include a contact number if you are willing to speak to a BBC journalist. You can also contact us in the following ways: